Little Kiddo
In Penn's SIGGRAPH chapter, we're spending the next few months designing our own little characters in Maya!
I drew a little girl complete with little kid size coat and rubber rain boots: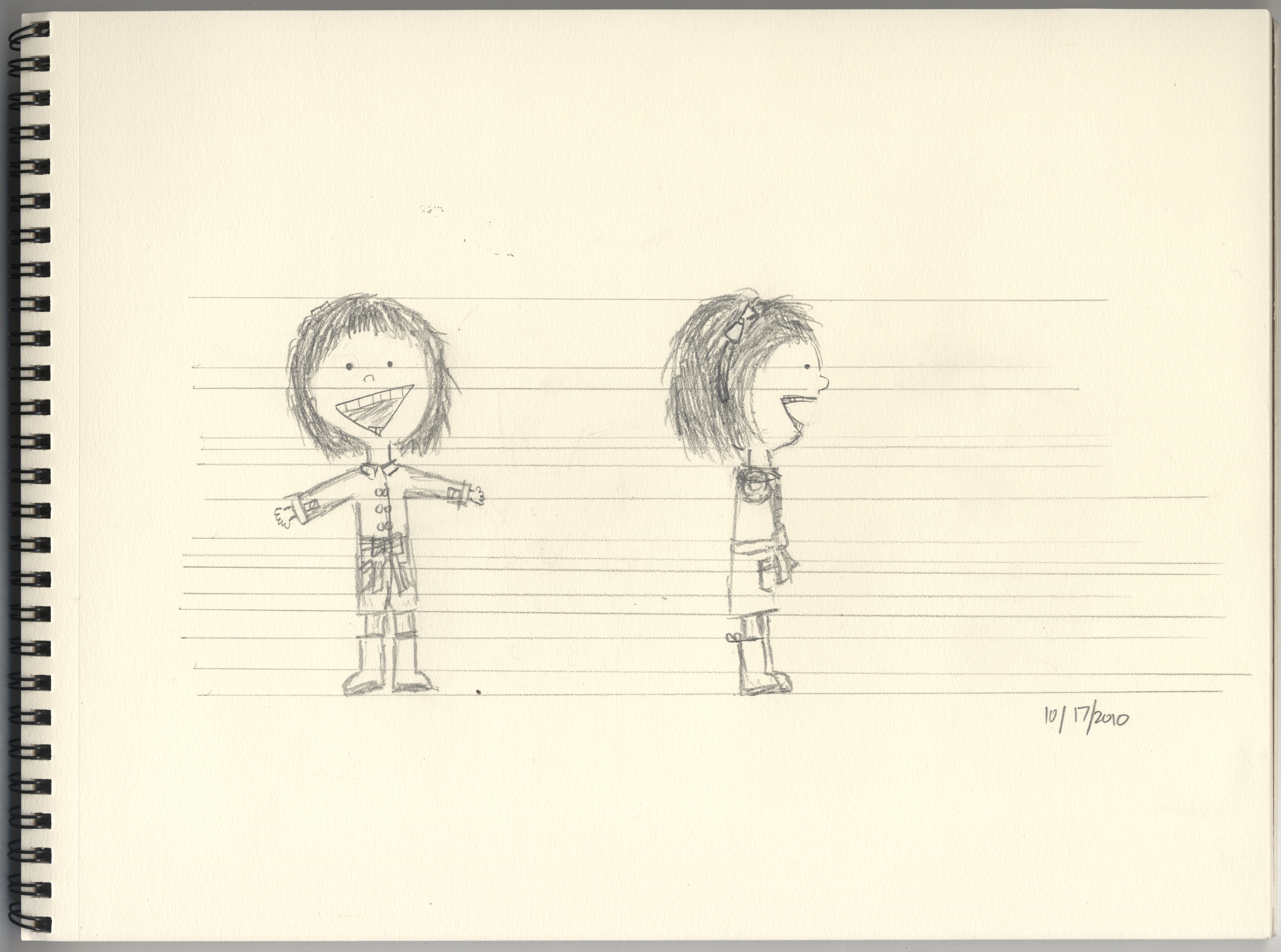 I don't really have any idea yet of what kind of adventure she'll go on. I'll figure that out as I go along, I suppose. I picked a little kiddo mainly because I love how crazy exaggerated little kids often make their expressions. Just check out the absolutely beautifully animated short Playing with light - Mon ami le robot.
More later!